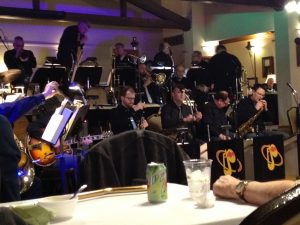 What I expected to be a simple night out a few weeks ago – a one-and-done kind of activity – took an unexpected turn into discussions of audience behavior, expectations, and, well, what constitutes fun.
The performance by Vaughn Wiester's Famous Jazz Orchestra at the Clintonville Women's Club fell into the category of "things I didn't know that I don't know" (which is a large category indeed).
Evidently, I went into the event with one gigantic misconception.
I thought that because the orchestra performs weekly in a social club   – an event that has been going on 20 years – the atmosphere would be somewhat casual. Food is served, and guests may bring in alcoholic drinks. I expected the music to be dominant, of course, but I also expected talking, laughing and perhaps even some dancing. read more