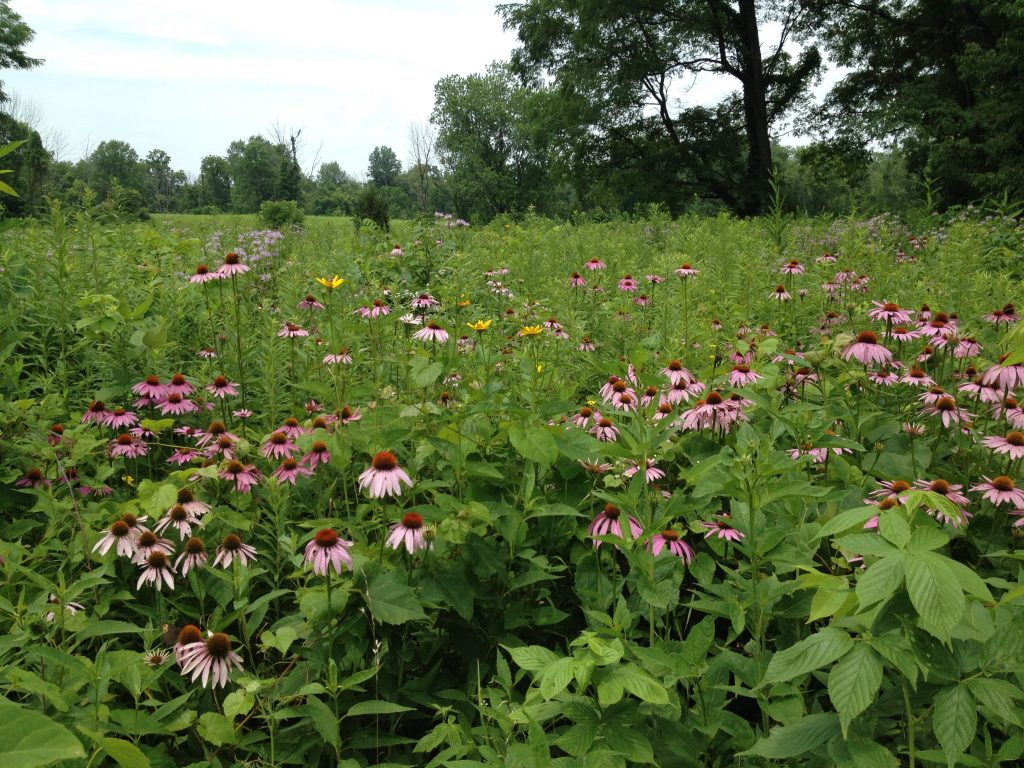 Just like the citizens of central Ohio, Metro Parks are a wide-ranging lot, offering everything from herb gardens to strenuous hikes for the 8 million people who visit them annually.
In its 19 parks, Metro Parks boasts 200 miles of trails on more than 27,000 acres of land in seven counties.
But people tend to have their favorite parks, the ones that draw them for afternoons out. (My favorite is Highbanks, but more on that another day.)
Realizing that I've explored only eight of the Metro Parks, I put visiting all of them on my list of goals.
First up was Blacklick Woods Metro Park, 643 acres with woods, meadows and vernal pools in Reynoldsburg. This pocket of nature just off I-70 is a place to escape, and even on a Thursday afternoon, a number of visitors walked and biked the paths.
The park's Nature Center is one of the modern variety, encouraging visitors to stop and observe nature rather than merely study static displays. Large windows overlook feeders and a pond, where a duck decoy tries to lure waterfowl.
Native plants including coneflowers and milkweed bloom in the gardens outside, and a small area allows children (and any adult who might be so inclined) to play off-trail in the woods.
On a cold day, the center would be a great place to while away an hour or so watching birds and squirrels at the feeders.
But on a glorious July afternoon, the six trails of the park beckoned.
A friend and I pursued all the shady paths, which take visitors through a beech-maple forest and past a wetland still holding water after recent rains. A pair of vocal blue jays flitted about in the understory and other birds could be heard in the canopy.
The tree-sheltered trails were a way to undertake outdoor activity without too much sweat on a day with temperatures nearing 90 degrees. But in spring, the woodlands would be dotted with wildflowers.   In summer, they were green and lush, with fungi sprouting on fallen logs.
I missed seeing one of Blacklick's most notable features, the buttonbush, a wetlands shrub that sports stunning white starbursts of flowers. I don't know whether I was too early or too late for the bloom, but it's one worth seeing, I'm told.
Because of the unforgiving sun, my friend and I found the 4-mile multipurpose trail less inviting than the shaded paths even though the longer trail passes a pretty meadow awash in summer blooms such as the native bee balm.
We walked part of the path to enjoy a few of the butterflies, bees and blossoms but opted not to follow it to its end lest we bake to a crisp.
Because of its location, a visitor to Blacklick won't forget she is in the city. The noise of traffic is never far, and the interstate passes over part of the trail. I thought the loss of silence was a trade-off equal to the convenience of having a park  convenient to so many residents.
But my husband, who grew up in Columbus,  pointed out that when Blacklick was formed in 1949,  the area was well outside the city.
And I-70 wasn't built until the late 1960s. The population of central Ohio has grown around Blacklick, helping it morph into an urban retreat.
All six of park's trails are rated "easy" and are accessible to those with disabilities. The park also has a golf course.
For more information on Blacklick, visit www.metroparks.net/parks-and-trails/blacklick-woods.
Conclusion: I will return to see the buttonbush in bloom.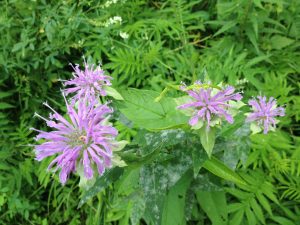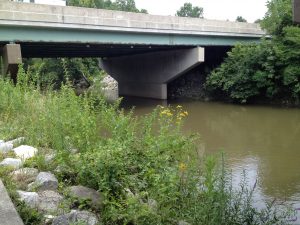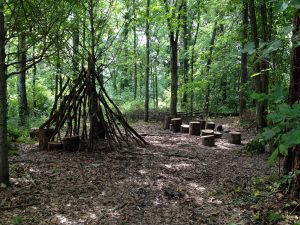 Save
Save
Save
Save