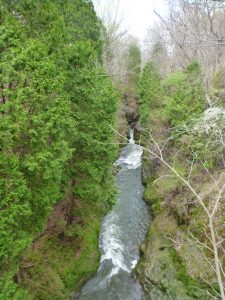 Ohio's early wildflowers often make seekers scour the forest floor to find them.
But after a long winter, nature lovers will delight when they spot a minuscule harbinger of spring (also known as salt and pepper), which bears clusters of flowers only a quarter-inch wide.
As spring progresses, the flowers become more more showy.   People walking in the woods won't have to look as hard to enjoy the variety of plants in bloom.
Indeed, the question might be where to look first, with so many blossoms vying for attention. read more